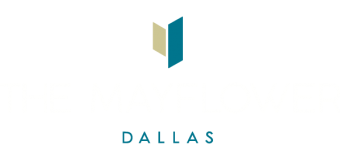 SAIL INTO YOUR NEW HOME!
DALLAS' NEWEST AND MOST TRENDY LUXURY APARTMENTS ARE NOW OPEN!
Come on in!
Modern, Ultra-Chic Living
Surround Yourself With Spectacular.
Perfectly positioned in Downtown Dallas, The Mayflower features impeccably designed 1 & 2 bedroom apartments, extraordinary amenities, exciting retail, and reserved garage parking. Enjoy modern urban living in a confidently renovated, retro modern building. A thriving neighborhood for forward thinkers, Downtown Dallas sizzles with sensational
restaurants, endless shopping,
and exhilarating nightlife.